What you'll find at Pismo Beach Coins Etc. Gallery: coins, currency, bullion, collectibles, jewelry, antiques, gifts, and so much more.
You'll love exploring our store located in Pismo Beach. It's filled with unique items, from collectible coins to a range of quality new and estate silver and gold jewelry, plus vintage toys, posters, and more. Every item at Pismo Beach Coins Etc. Gallery is one-of-a-kind and priced reasonably. You'll find the perfect unique item to remember your vacation or to give as a special gift to celebrate life's cherished moments.
Our focus is collectible gold and silver coins — including United States 90% silver coins. These were minted prior to 1965 and are made from 90% silver. These coins were in circulation, but their silver content makes them highly collectible. Fun fact: they're typically worth many more times their face value.
Here are just a few examples of the items we carry: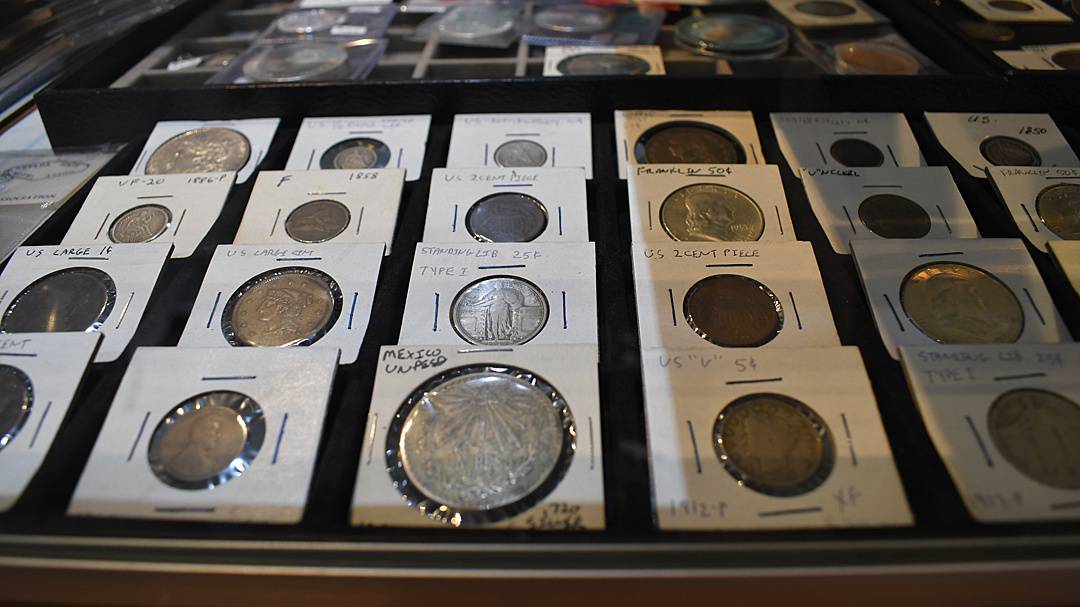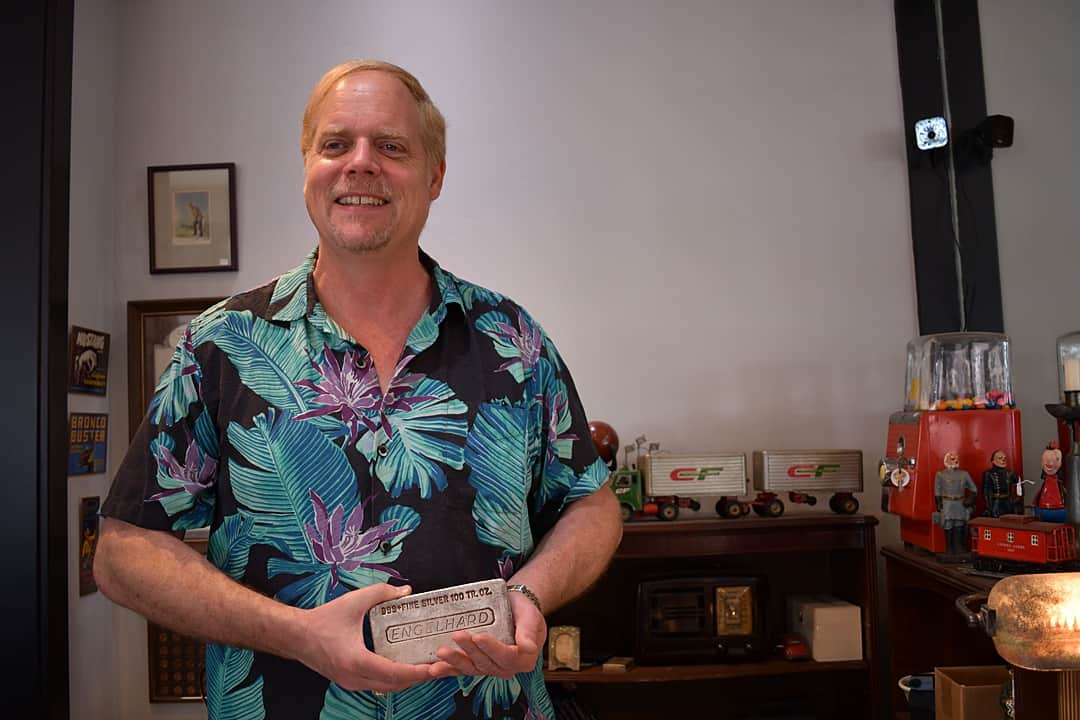 Do you love the old movies about Fort Knox — like "Goldfinger" with James Bond, showing stacks of gleaming bricks of solid gold and silver? While Pismo Beach Coins Etc. Gallery doesn't have this massive inventory, we have a few select pieces for your collection or precious metals investment. We carry both bullion bars and coins in various weights and metals.
Whether you're a visitor or a local, you've found your hometown jewelry store at Pismo Beach Coins Etc. Gallery. Our wide selection includes new and estate jewelry: rings, chains, pendants, earrings, brooches, bracelets, and more. Whether your style is classic, modern, or vintage, you'll love finding the perfect piece of jewelry for you or to give as a special gift. We also offer gift boxes for your convenience.
We only carry jewelry made from sterling silver or gold, and we price it based more closely to the precious metal value of each piece — not the typical 300% markup you find in many jewelry stores.
Our jewelry is hand picked, quality, and unique. We have one-of-a-kind pieces you won't find in other stores.
Here's a short of list of what you'll find:
You'll feel like a kid in a toy store at Pismo Beach Coin Etc. Gallery! Get ready to take a trip back in time as you explore our fun, ever-changing selection of collectibles. Our coin-operated mechanical banks will make you smile, and you'll love exploring our selection of vintage and nostalgic collectibles. We don't believe in selling reproductions.
Our inventory constantly changes. Stop in often to see our latest discoveries. Here's just a glimpse of what's in store.
Are you curious about the value of your coin collection, antiques, or other items? We provide free evaluations.