City of Pismo Beach, California
Welcome to Pismo Beach! Home to soft sand, sunsets, and Pismo Beach Coins Etc. Gallery — your source for fun, quality gifts and mementos to remember your Pismo Beach vacation.
The history of people at Pismo Beach starts at least 9,000 years ago with the Chumash Indians, who referred to the area as a place to find pismu, or tar. The Pismo Beach region has an interesting history going back in time to 1769, when Don Gaspar de Portola and parties camped in the area (read more).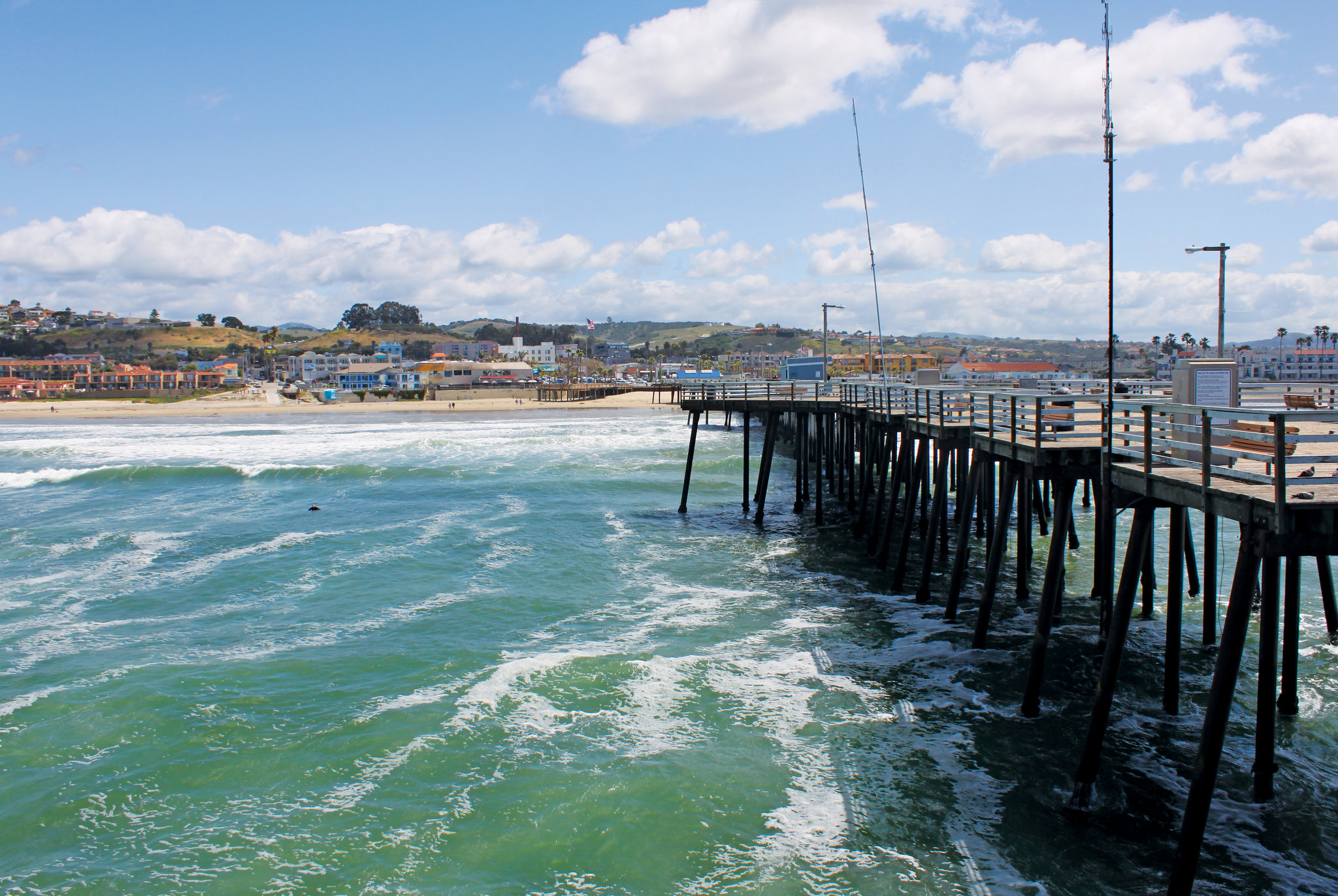 From North or South

Take Highway 101 to Exit 190B for Price Canyon Road.

Turn right at the light, then left at Pomeroy.
The little town of Pismo Beach is a vacationer's paradise and a great place to call home.
The weather is consistently good: rarely too hot or too cold. Lots of sunny days, ocean breeze, clean air.
You won't go hungry, with many restaurants to choose from for breakfast, lunch, snacks, and dinner. Celebrate a big event at our upscale restaurants or get take-out to enjoy on the beach.
Wine bars are within walking distance on the main street of Price Street. We also have a bowling alley.
The soft-sand beach is the centerpoint of Pismo Beach. Public access is available at many points along the beach. Once you're on the sand, you can walk north to the cliffs near Shell Beach. If you head south, you can walk miles and miles… all the way to the Grover Beach and Oceano entrance stations, and beyond. 
Closer to the pier, you'll find volleyball courts and a swingset. 
Don't miss a stroll on the Pismo Pier. This wooden pier was rebuilt in 2019 and now has a slide and a huge sign perfect for Instagram photo opps. 
When you're playing on the beach, stay safe and keep track of the tides. 
 Page Photo Credits Pismo Beach CVB
Parking in Pismo Beach is easy — with many free lots and street parking.
When you visit Pismo Beach Coins Etc. Gallery, park in any of the 3-hour spaces along Pomeroy Street. From our store, it's just a short walk to the beach. 
Free spaces are available on Price Street with 2 or 3 hour limits (winter parking limits may vary). 
There's a free parking lot (with restroom facilities) located at the end of Addie Street and Park Street. Access via the one-way Addie Street.
Near the pier, you'll find free on-street parking as well.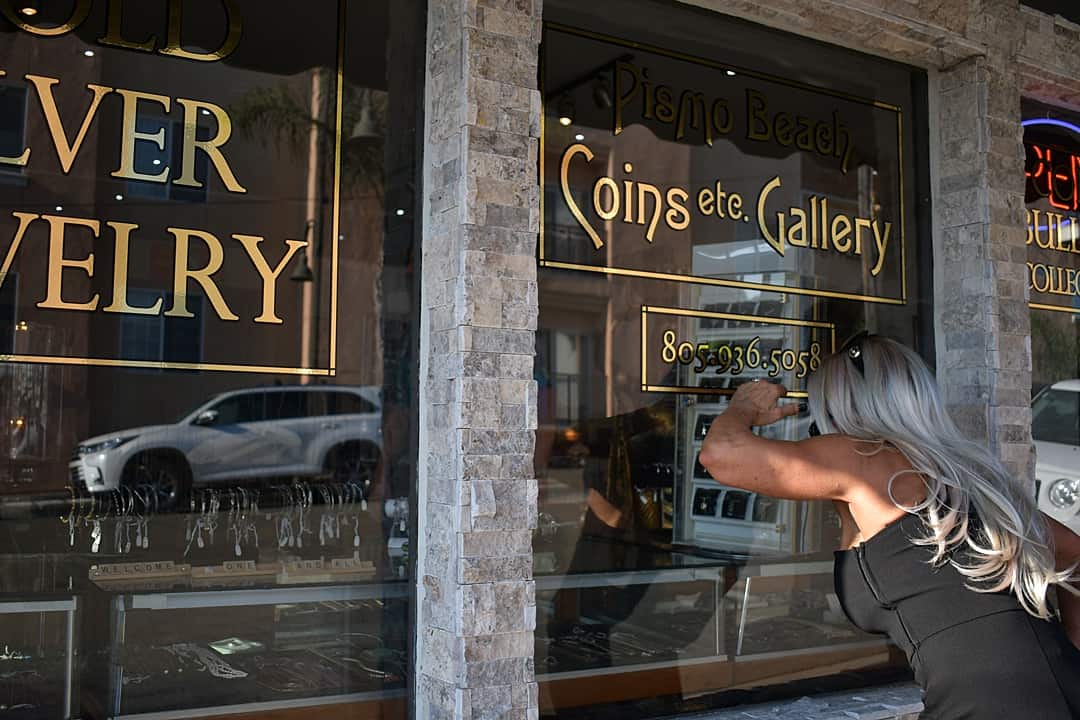 Pismo Beach Coins Etc. Gallery is Easy to Find
Our store's front door at 355 Pomeroy Ave is just 1-1/2 blocks east of the Pismo Beach Pier. The historic beach community of Pismo Beach is located in San Luis Obispo County. Locals call our area the Five Cities, with the towns of Grover Beach, Oceano, Arroyo Grande, Avila Beach, and Shell Beach nearby.
Find Memorable Gifts to Remember Your Trip